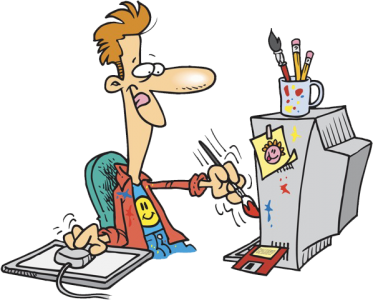 It all started pretty simply….
Some time ago, some of the teachers in our family told us that there was no easy way to create worksheets, exercise materials and class tests that were individualized for their elementary school classrooms. The products they looked at were either too technocratic, too rigid, not designed for teachers, not sufficient enough to meet their students' needs, or all of the above. As a result, in many cases they ended up using MS Word or PowerPoint, which took a lot of time and frustration to build everything from scratch.
It was hard to believe; but after a little research, we discovered just how few options there were for teachers. So we set out to change that.
We started modestly, creating a software program only for our family. Word soon spread, and as it did, our business grew.
Today, over 6,000 teachers across a handful of countries are using Worksheet Crafter. And just as importantly, tens of thousands of elementary school students are benefiting from lesson plans tailored to their individual needs.
Our mission is to bring that same benefit to teachers and students around the world. We suppose it's a lofty goal, but to us, it's a goal worth striving for.