We are happy to announce that the new Worksheet Crafter 2018.3 is now available. This new version comes with many useful features requested by our customers:
Support for grouping Items
Support for Variant Printing
Flexible Solution Item for matching exercises
QR Code support in Worksheet Go!
Audio Playback Item for interactive worksheets
Configurable Line Thickness for Text Items
Any many improvements more…
All these new features, except for the file preview, are available both for the Mac and the Windows version.
Important Note on Operating System Compatibility
Worksheet Crafter 2018.3 requires at least Windows 7 or macOS 10.10.
The old operating systems Windows XP, Windows Vista, macOS 10.7, macOS 10.8 and macOS 10.9 are not supported anymore. If you still use one of these older operating systems then either upgrade to a new operating system or do not install this new version of Worksheet Crafter.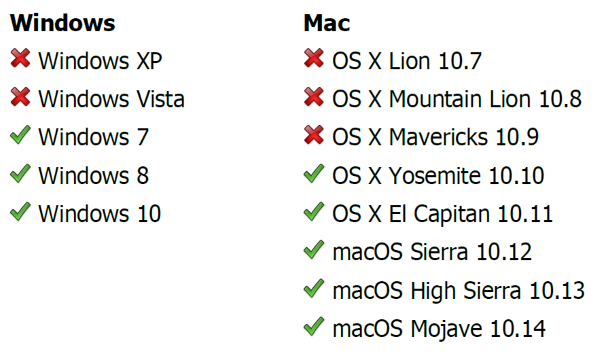 Grouping Items
You can convert multiple items to a single group and then easily move this group on your worksheet. To group items simply select them, open the right-click context menu and click on the Group command. You will find the command for release the group in the same context menu.
Support for Variant Printing
With the new variant printing feature you can now print multiple variants of your worksheet in one step. Worksheet Crafter will make sure that each variant has unique values. The configuration can be done at the bottom of the printing sidebar: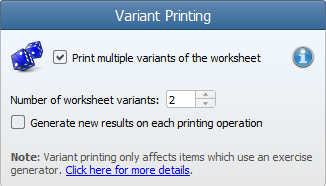 Colorizing Hundred Frame Items in Manual Mode
Colorizing hundred frame items in manual mode is now significantly easier than before. We added a new option to the toolbar, allowing you to configure how many points will be colorized with one click. This way you can e.g. colorize 5 points per click instead of needing to click on all points separately.
Configurable Line Thickness for Text Items
When configuring a frame for text items you can now also choose a custom thickness for the frame lines.
Flexible Solution Item for matching exercises
The new solution item can be used for various kinds of worksheets. Simply drag this item into the view and enter an arbitrary text. The text will then be treated as solution and will thus only be visible on the answer key. The solution can be rendered in syllable colors and surrounded with a frame. It is ideal for interactive worksheets that your students solve with Worksheet Go!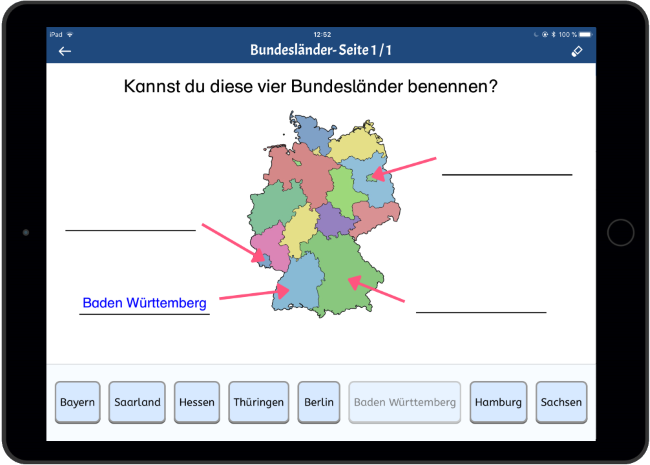 Audio Playback Item for interactive worksheets
The new audio playback item allows you to place custom speech areas on your interactive worksheet. Text and language are configurable. If your students tap this area on the iPad, your custom text will be played back. This item is very useful for instructions or language exercises.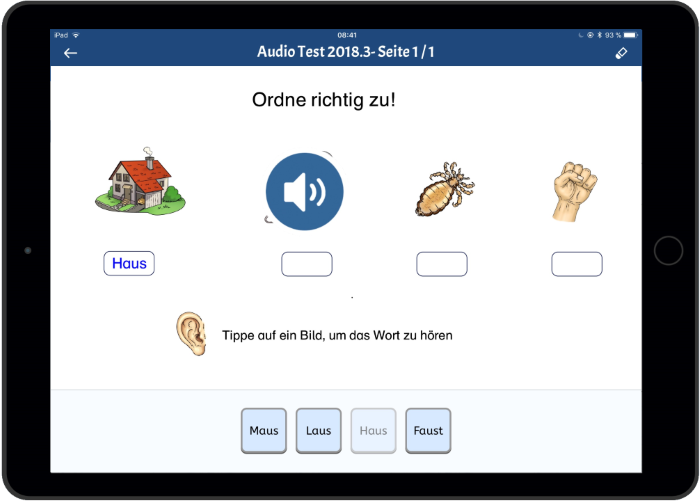 QR Code Support in Worksheet Go!
Worksheet Go! now supports QR Codes. When you send your worksheet to the iPad, Worksheet Crafter will now offer both the traditional download code and a QR code for loading the worksheet inside Worksheet Go!. Make sure to update Worksheet Go! to the latest version, to get support for QR Codes: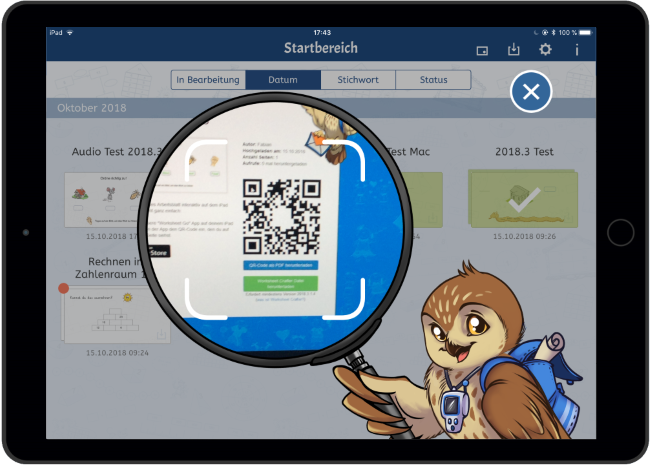 Any many more improvements
When searching for cliparts you can now enter multiple search words, for a better filtering of your search results
The row and column spacing within number operations items can now be configured via the line spacing dropdown in the text formatting toolbar
The line spacing option now allows large scalings, i.e. x4 and x5
Resizing items to the page borders is now easier since the items automatically to the borders when moving close to them
The rectangle selection has been improved to make it easier to select items which partially exceed the page borders
The table item now supports up to 32 rows
Picture items can now partially exceed the page border, to be more flexible when placing them close to the borders
Opening the market place is now about two times faster than in previous versions
… and many small improvements more
How do I get the New Version?
If you already own the Basic or Premium Edition then you will get the new version for free, as part of your annual license. If you own the Unlimited Edition then you may purchase the new version for a reduced price. In any case you should receive an email with more information from us in the next few hours. If you don't get this email then please contact us.
I hope that you like the new version! I am looking forward to your comments.
Greetings,
Fabian