I am happy to announce that the new Worksheet Crafter 2015.3 is now available. This new version comes with a set of new features requests by our customers, such as:
Free Rotation of Pictures and Text Items
Step wise Increasing and Decreasing of Text Size
New font: Mirror Font
Any many Improvements more…
All these new features are available both for the Mac and the Windows version.
Important News for Windows XP users
When running Worksheet Crafter 2015.3 on Windows XP you will need to have Service Pack 3 installed. If your computer doesn't have this service pack installed yet then download and install it for free from Microsoft.
Free Rotation of Pictures and Text Items
The new Worksheet Crafter supports freely rotating pictures and text boxes. This gives more creative freedom when creating your worksheets. The rotation is applied via a green rotation knob – a concept which is known from many other applications as well.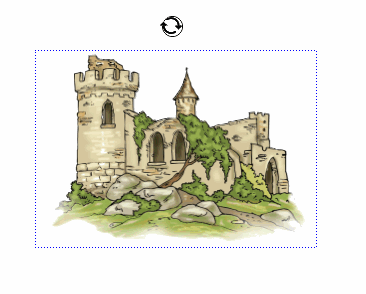 Step wise Increasing and Decreasing of Text Size
Due to customer requests we have added a two new buttons for increasing and decreasing the font size of the currently selected item in single steps. This simplifies the process of tweaking font sizes; there is no need anymore to utilize the font size dropdown in such cases.
When touching this functionality we additionally simplified the usability of text boxes: the new buttons can also be used when the text box is selected but not being edited.
Last but not least the two new font size buttons can also be used on handwriting line items to increase and decrease their line height.

New font: Mirror Font
The new font called "WsC Spiegelschrift" shows all letters and numbers horizontally mirrored. In combination with the text exercise "text backwards" you can create text which can be completely read backwards.
The new font is available to all users of the Premium and Unlimited Edition.
And many impovements more…
The Mac version now also supports deleting items via the "Backspace" key
The page frame now provides a new footer element called "signature".
The story library comes with a set of new German stories from Karen Jung
Within the story library you can now select and take over parts of a story only, e.g. to only use the beginning of a story in your worksheet.
The stability of the Mac version has been improvement at multiple places
The handwriting line item now remembers its settings, such as the handwriting house color
How do I get the New Version?
If you already own the Basic or Premium Edition then you will get the new version for free, as part of your annual license. If you own the Unlimited Edition then you may purchase the new version for a reduced price. In any case you should receive an email with more information from us in the next few hours. If you don't get this email then please contact me.
I hope that you like the new version! I am looking forward to your comments.